DANIEL IZZARD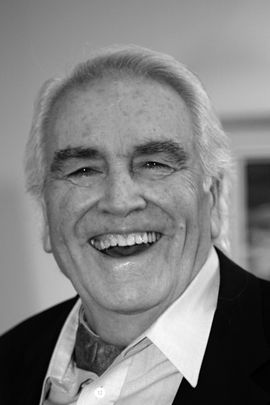 Daniel J. Izzard, one of Canada's most renowned Impressionist painters was born in London, England on May 19, 1923, served in the Royal Navy from 1942 to 1947 and was the art editor for HMS Vanguard Magazine during the Royal Tour of South Africa, 1947.
He moved to Canada in 1952, where he began his essentially self-taught career as an Impressionist painter of landscapes, seascapes, still lives, portraits, and nudes. Mr. Izzard has painted professionally for over 50 years and has traveled alone by canoe on painting trips to remotes areas of Canada; searched out material in Europe, Asia, Latin America, and North Africa. He has had over 58 one-man exhibitions over the past 43 years.
In 1979 he was elected lettered status and to the board of Governors of the Federation of Canadian Artists and HM Queen Elizabeth II accepted a large canvas entitled "Mountain Mists, Whistler, BC" presented by the Government of Canada, to commemorate her visit to Ottawa on Proclamation Day, April 17, 1982.
Daniel Izzard stated that "Light is the spark that makes work come to life. In my painting, I lay the light on last, almost as if it is the sun beating down… forcefully, directly, full brush."
"I am an Impressionist in the sense that I am too impatient and emotional for carefully planned formula renditions. Art is more than painting, it is emotion…inspiration. When I am totally engrossed in what I am doing as if nothing else exists… painting can be a spiritual experience."Daniel Izzard passed away on June 6, 2007.
ART BY DANIEL IZZARD