PAUL YGARTUA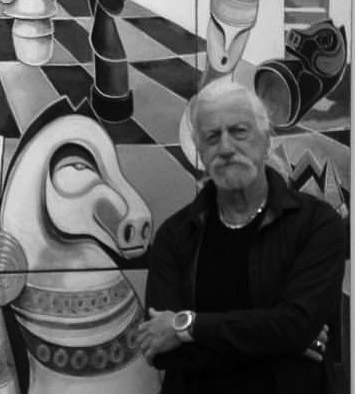 Paul Ygartua, english by birth, studied at the Liverpool Art College before deciding to take off across the ocean and immigrate to Canada. His adventure into the art world began in the 1960s in Vancouver, BC.
His inspiring West Coast Indian chief portraits first brought him recognition. These quickly led to his large scale murals, the most famous being for the United Nations pavilion during Expo 86 in Vancouver.
His style has evolved throughout the years, experimenting with completely different techniques and styles. Today, he creates vibrantly coloured abstracts that express a freedom of brush that can only come from experience.
ART BY PAUL YGARTUA