KURT STACHOW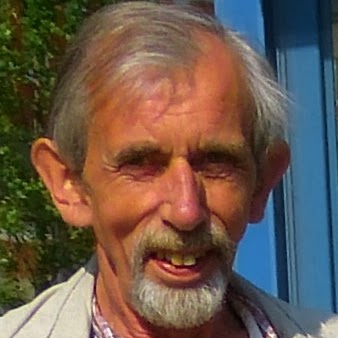 Kurt Stachow was born in Bromberg, Germany in 1944. Raised and educated in Stuttgart, Stachow demonstrated his creative talents at an early age – drawing, painting, carving and pottery, he had a natural ability to beautifully express his artistic vision in a variety of mediums. But at the age of 14, misfortune struck as Stachow faced the unexpected and sudden death of his parents. Being orphaned, along with his sister, would be an experience that would have a great impact on his life for years to come.
With courage and determination, Stachow immigrated to Canada to live with his uncle in Calgary, Alberta. Being too young to start an apprenticeship, and not fluent enough in English to integrate into high school, he returned to Germany to start an apprenticeship in the electrical trade. It was during this time that Stachow rediscovered artistic skills and spent most of his spare time drawing and painting.
In 1967, Stachow returned to Canada, determined to succeed, and took up residency in Calgary. It was there that he would meet his lovely wife, Helga and become the proud father of two boys. Stachow worked diligently in his trade by day, and immersed himself in his art at night, producing exquisite drawings, paintings and woodcarvings. In 1977, he joined "The Group," a collaborative gathering of painters where he would further develop his skills, alongside other local artists and guest teachers. He also attended art classes at Mount Royal College.
In the spring of 1979, Kurt and his wife went to Vancouver, British Columbia for a short visit. The breathtaking mountains and natural beauty of the West Coast convinced them to move permanently to the beautiful city of North Vancouver. The city proved to be the perfect setting for Stachow to pursue his artistic endeavors. By fall of the same year, and with 50 paintings pre-sold to his former employer, he embarked on a full-time painting career.
It was in 1988 when Kurt took a course in soapstone carving, where he found his true passion. He seemed to have a natural feel for the stone, contouring the rough edges into smooth, elegant works of art. Since then, he's produced hundreds of soapstone and alabaster carvings, which have found their way into private and corporate collections around the world – all across Canada and the United States, Japan, Australia, India, England, Germany, Lithuania, Israel and Italy.
Stachow's sculptures combine his creative vision with the stone's naturally stunning colour and texture. His work engages the senses with beauty that's experienced through both sight and touch simultaneously. It's art you can feel.
Stachow has now devoted his full attention to sculpting and works out of his inspiring studio in North Vancouver.
ART BY KURT STACHOW