PRINT ON DEMAND
Caulfeild Gallery will print on demand in a variety of different formats and mediums. The following are some of the services you may be interested in.
Paper
Paper prints are printed with archival-quality, aqueous, pigment-based ink to your custom size. We print on every paper we stock – from custom sizes on our own house brand papers to pre-cut sheets from industry-leaders like Hahnemühle, Canson Infinity, and Moab.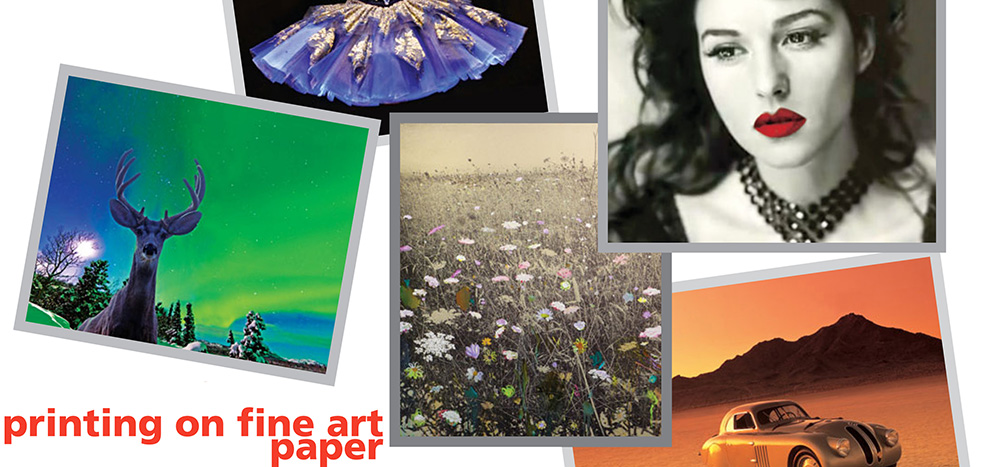 Face Mount
Facemount begins with a print on your choice of RC Gloss or Moab Slickrock Metallic Pearl paper. Then, we permanently mount the face of the image to the back of a custom-cut piece of clear acrylic, and then back this with an Aluminum Panel. Colours are more vibrant and the image appears sharper than ever before, standing out with a near 3D effect.
Canvas
Canvas prints start with high-quality, durable, cotton-polyester blend canvas. We use pigment-based, archival quality, eco-solvent inks for an abrasion-resistant surface that won't crack when stretched and that does not require further lamination. Select from a variety of printed edge options to finish your custom canvas, including black, white, average colour, gallery wrap, mirrored, and extended.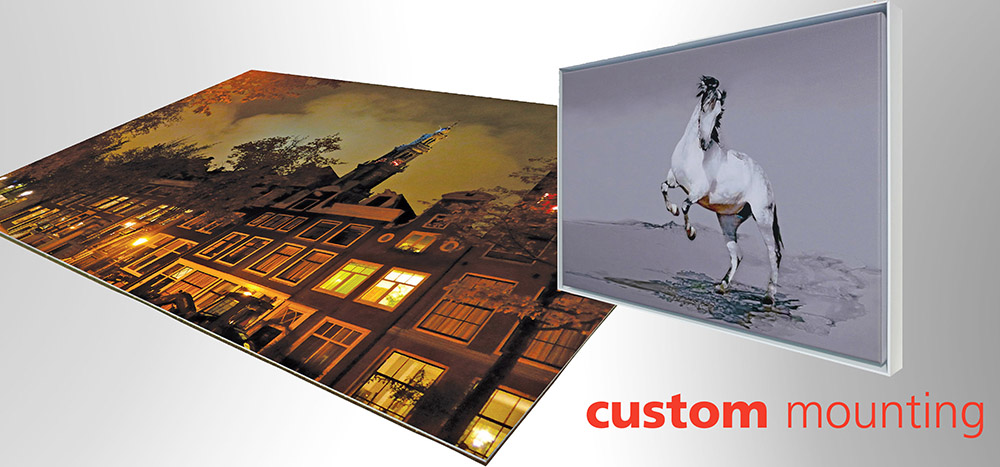 Aluminum Sublimation
Ultra modern, high definition metal prints add a warm, metallic glow to your image with stunning effects. Produced with specialty inks and heat set, your image is permanently fused into the coating of the metal, creating an extremely durable print that is resistant to scratching, stains, moisture, and UV fading. Choose from white or new clear-coated panels to customize the effect.