JOSE TRINIDAD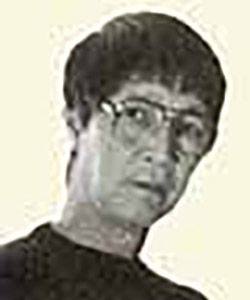 One of Canada's most celebrated artists, José Trinidad, has built an international reputation as far reaching as the sources of his inspiration. Born in 1929, Trinidad studied and painted extensively in France, Spain, Italy, Switzerland and England.
He has been living in North America since 1967. His hometown in Vancouver provides the ideal environment for his oil paintings which are entrenched with joyful colors, vibrant flowers and the uncanny play of sunlight and shadow – his palette creates a dreamlike world of tranquility and tenderness.
Trinidad still spends a few months every year in Europe to immerse himself in the settings of the impressionists, such as Monet's famous garden in Giverny, France. In Spain, he seeks out traditional houses and quiet gardens. In England, the traditional gardens are his inspiration. By talking his way into private gardens he has discovered "some magnificent things", he says.
His paintings are in extreme demand in major galleries in Toronto, Vancouver, Montreal, Dallas, Carmel, Boca Raton, and Beverly Hills as well as private collections around the world.
Although a poet at heart, Trinidad approaches his art with seriousness of a disciplined craftsman with painstaking care and details. Each piece of art is created with much inspiration and feeling.
José Trinidad, a master of contemporary impressionist.
ART BY JOSE TRINIDAD