RICHARD MCDIARMID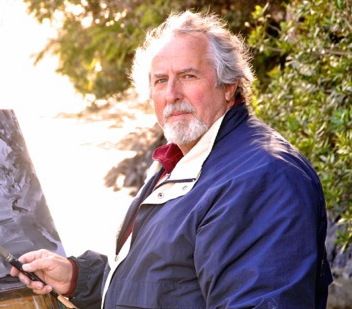 Richard is a signature member of both the Federation of Canadian Artists (SFCA) and the Northwest Watercolor Society (NWWS) and spent many years as a member of Painters at Painters, a prestigious B.C. artist's peer group. His award-winning paintings have been exhibited in solo shows, group shows, and international shows including, The Royal Institute of Painters in Watercolours, the Federation of Canadian Artists, the Northwest Watercolor Society (NWWS), and the Calgary Stampede Artists Studios. Examples of his paintings and articles have appeared in publications including Art Avenue and International Artist's Magazine. Richard's paintings can be found in commercial galleries and corporate and private collections in many countries worldwide.
The paintings include works in oils, acrylics, watercolor, and mixed media. Images explore representational, semi-abstract, and abstract interpretations.
A variety of forming processes are used to develop and energize the painting surfaces and determine the subject interpretation. The subject matter can vary greatly and may integrate human activity and surroundings in a visual narrative that invites the viewer in, to discover and explore, to complete the story, or continue the inner journey or experience. A love for the creative process itself opens the door to inspirational possibilities at many levels. Subjective and objective responses engage thoughts, feelings, and reactions to visual stimuli in the abstract patterns of light and the interactive nature of color revealed in life around us. All layers of personal life experience and observation contribute to creative expression.
ART BY RICHARD MCDIARMID